| | |
| --- | --- |
| DOCUMENT NAME | AEU MANAGEMENT SYSTEM POLICY |
| DOCUMENT NO. | AEU00938 (SUPERSEEDS AEU00101 &AEU00102) |
| ISUUE LEVEL | 03 |
| ISSUE DATE | 20 June 2019 |
The company's goal is to achieve leadership in sustainable health, safety, environmental and quality assurance best practice. We recognise that our activities will have an impact on our stakeholders, employees, contractors, customers, clients and the general public
The board of directors are committed to providing and maintaining a safe and healthy working environment, so far as is reasonably practicable and endeavour to exceed our clients' expectations for service and quality whilst remaining financially secure
To achieve our objectives, we shall:
Comply with relevant codes of practice, HSEQ standards, statutory instruments, industry best practice, and company procedures to ensure that the requirements of all interested parties are understood, communicated and ultimately met.
Implement a management system which will meet the requirements of with ISO 9001, ISO 14001, ISO45001 and relevant standards & additional sector specific requirements.
Provide competent supervision, safe access and egress, safe and maintained plant and work equipment, safe systems of work and suitable and sufficient welfare so as to prevent injury and ill health.
Provide resources and funding for training to enable all duties to be performed in a competent manner
Provide the necessary resources to enable all interested parties to perform their duties in a competent manner
Provide sufficient resources and funding to develop, implement and monitor compliance with the Management System and to continuously improve by setting targets and objectives
Promote a risk based approach to management and ensure the implementation of controls to eliminate, reduce or mitigate identified risks.
Identify environmental aspects and impacts and commit to reduce, reuse, and recycle waste wherever practicable.
Develop and implement measures to prevent or minimise undesirable situations and to undertake the required actions to investigate and prevent a re-occurrence.
To develop and implement effective means of communication through training, coaching, consultation & participation, information and instruction to interested parties and enable all relevant personnel to comply with the Management System.
This policy shall be reviewed at least annually to check if it is suitable following changes in legislation, codes of practice, procedures, manufacturing process, materials and customer feedback.
We invite all of our stakeholders and employees to contribute to the successful implementation of the policy and welcome any suggestions for improvement.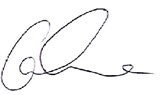 Ian Beardsmore Date: 20 mar 2019
Managing Director